Dovetail Cultural Resource Group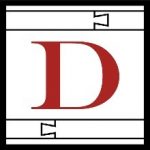 Business Description:
Dovetail Cultural Resource Group (Dovetail) is a federally certified woman-owned small business and certified Disadvantaged Business Enterprise (DBE) specializing in Cultural Resource Management (CRM) services. Dovetail has nearly 50 archaeologists, architectural historians, historians, historic preservation planners, GIS experts, and public outreach professionals who perform the full gamut of CRM services. We have completed over 1,000 CRM studies in the region for federal, state/municipal, and private sector clients. Dovetail has provided extensive consultation services in compliance with Sections 106 and 110 of the National Historic Preservation Act, the National Environmental Policy Act, Section 4(f), Native American Graves Repatriation Act, and the Archeological Resources Protection Act, among others. We have established successful relationships with regulatory agencies such as State Historic Preservation Offices (e.g., Maryland Historical Trust). Our depth of staff, local cultural resource expertise, and regulatory expertise allows us to provide a full range of cultural resource services to help our clients move their projects forward. We understand that our task as a consultant is to assist our clients in achieving their project goals, while ensuring that cultural resources are evaluated and considered appropriately during that process.
Send Message to listing owner