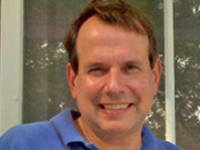 Frederick Stachura, J.D.
PRESIDENT (PRINCE GEORGE'S COUNTY)
Frederick Stachura is a graduate of Boston College (B.A. in History), Boston University (M.A. in Preservation Studies) and Saint Louis University School of Law (Juris Doctor). With prior experience in the private practice of law, non-profit advocacy, and consulting, Mr. Stachura has developed specific expertise in preservation law and planning, organizational development, community advocacy, and preservation-based real estate development. He has represented individuals, developers, neighborhood associations, and nonprofit organizations before zoning and historic preservation agencies, and state courts. His professional interests include Main Street/Smart Growth consultation, preservation non-profit organizational facilitation, and building collaborative relationships.
Mr. Stachura is the Planning Supervisor for the Maryland National-Capital Park and Planning Commission's Community Planning Division, and has specialized expertise in technical preservation issues, preservation easements, ordinances, and preservation public policy. Along with teaching preservation law, advocacy, and policy at the University of Maryland, Mr. Stachura has taught historic preservation law and planning, and adaptive reuse and rehabilitation finance courses at Roger Williams University, Bristol, RI, and Boston Architectural College, Boston, MA. He is currently the President and Chairman of MAHDC, where he has served since 2010.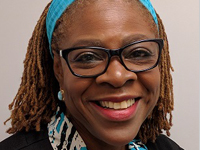 Sheila Bashiri
(ROCKVILLE)
Sheila Bashiri has worked professionally for local municipal governments for the past fifteen years as the administrative liaison to historic preservation boards. She recently relocated to Maryland from Michigan to become the City of Rockville Historic Preservation Planner. Prior to moving to Rockville, she worked as the Preservation Planner for the City of Birmingham, Michigan. She has served on boards for both the Michigan Historic Preservation Network and Main Street Oakland County, and she is currently serving on the Board of Directors for Heritage Montgomery. Her undergraduate degree is in historic preservation from Savannah College of Art and Design, and she has a master's degree in urban planning, with a historic preservation concentration, from Wayne State University in Detroit, Michigan. Ms. Bashiri joined the board in 2014.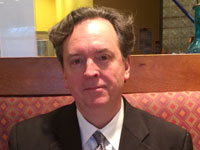 Franklin A. Robinson, Jr.
(AT-LARGE)
Franklin A. Robinson, Jr. is an Archives Specialist with the Archives Center, National Museum of American History (NMAH), Smithsonian Institution. In addition to collecting, he works with the Archives' processing team on preparing paper and film collections for long-term preservation and researcher use. He has collected and processed collections dealing with agriculture, popular culture, LGBT, and the performing arts. He has curated numerous Archives Center exhibits on a variety of topics. He has authored many finding aids as well as monographs and books on local Maryland history. He contributed a chapter to Jessica Lacher-Feldman's book, Exhibits in Archives and Special Collections Libraries and has an article published in the summer 2014 issue of the journal QED. His latest book, Faith & Tobacco, was published in 2015 by Anchovy Hill Press. He is the former chair of the Charles County Historic Preservation Commission and a recipient of The Maryland Historical Trust's Preservation Service Award. He was appointed to the board of the Maryland Historical Trust by Governor Hogan in 2016. He holds a Bachelor of Fine Arts from the Catholic University of America and a Master of Arts from American University. He is a member of the Society of American Archivists and the Mid-Atlantic Regional Archives Conference. He is also a professional actor, produced playwright, and playwriting teacher. He is a resident of Benedict, Charles County, Maryland.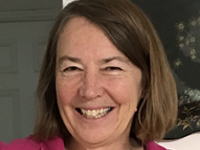 Janice Olshesky, AIA, LEED AP
(AT-LARGE)
My academic training is in Art, Architecture and Urban Studies. I have been the lead Architect on many historic preservation projects over the past 27 years. I also have experience working with the Historic American Buildings Survey (HABS), for which I surveyed and prepared documentation for historic buildings in northeastern Connecticut.
My experience includes renovation projects for my own architectural practice, Olshesky Design Group, LLC (ODG), in which I renovate and design historically sympathetic additions to historic buildings for the private sector and the federal government. ODG's preservation projects include healthcare facilities, memorials, offices, recreational facilities, theaters, and residences. All these projects require a thorough understanding of the Secretary of the interior's Standards for Historic Preservation and the provisions of the federal Historic Preservation Act, as Amended (NHPA). I am thoroughly grounded in both the design and structural aspects of rehabilitation work and have as well a broad knowledge of Maryland vernacular building forms, techniques, materials, and detailing.
I purchased the Samuel L. Byrne House at 801 Locust Street (corner of Locust & Choptank) in 2007, and have been spending weekends rehabilitating it with the help of others. The house has needed extensive renovation work, including the rebuilding of the foundation, repair of the historic timber structure and new joists and/or sistering existing joists, a new roof and restoration of the siding. We restored the interior of the residence to its original footprint, as it had been broken up into three apartments. We are currently restoring the historic windows and sidewalks. Our next effort is to reconstruct a historic barn on the property, which has been moved from an area that has seen more flooding recently.
I served as a Commissioner on the Cambridge Historic Preservation Commission for five years. Maryland has many beautiful historic districts with a rich cultural heritage and as a MAHDC Director, I look forward to extending my preservation efforts beyond serving as a Commissioner for one historic district. I have also devoted a great deal of time to activities of the American Institute of Architects and I find that historic preservation coincides with my work on sustainable design and disaster resilience.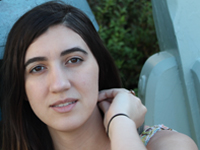 Kathleen Seay
(AT-LARGE)
Kathleen Seay is currently a Graduate Student at Goucher College studying Historic Preservation. She holds a Bachelors Degree from the University of Maryland College Park in Art History/Landscape Management and three years of study in Landscape Architecture. Her primary area of focus in her graduate studies is in cultural landscapes and work towards enhancing the field of preservation for expanded inclusion and intangible asset recognition. She comes to the MAHDC with eight years of experience in museum and library work and is fluid in both archival and material sciences as well as policy and community engagement found in preservation work. She likes to use her experience as a way to intersect preservation work into giving back to the community in unconventional ways such as community health and arts. Kathleen has also spent time working as a Preservation Planning Intern for Charles County. She is a DMV native and active in local preservation efforts rooted both Maryland and Northern Virginia.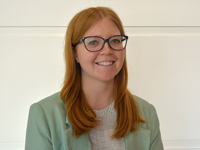 Tabitha Gold
(GRADUATE STUDENT BOARD MEMBER)
Tabitha Gold is a graduate student at the University of Maryland pursuing a Masters of Historic Preservation. She has a Bachelor of Architectural Engineering from Penn State University and five years of experience in project management working in the construction industry in Washington, D.C. and Maryland. She currently works with Maryland National Capital Parks and Planning Commission (MNCPPC) in the Prince George's County Historic Preservation Section of the Planning Department and previously worked for the National Park Service documenting at-risk historic resources. Working as an architectural engineer on large design-build construction projects came with unique insights: the history of a place, including the "why" and "how" it came to be; impacts of the design on the community; and the community's needs and how to provide for them. She was inspired by the neighborhoods she worked in to pursue a career in historic preservation. Tabitha believes strongly in mentorship and public outreach. She has served as a volunteer for community engagement events and has hosted workshops for high school and college students aspiring to join the industry. Preservation advocacy is important to her, and she believes that historic preservation is an effective pathway for creating more opportunities for communities in Maryland.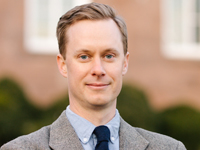 Christopher J. Berger
(GAITHERSBURG)
Christopher J. Berger, AICP, is a Historic Preservation and Land Use Planner, who has served with the City of Gaithersburg since 2015. Prior to joining the City of Gaithersburg, Chris worked as an architectural historian for a cultural resources management firm in Florida. Chris holds a master's degree in Historic Preservation and a bachelor's degree in journalism, both from the University of Florida. During his graduate studies, he also studied at the Preservation Institute: Nantucket. He serves on the board for the National Capital Area Chapter of the American Planning Association. He resides in Montgomery County. Chris joined MAHDC's board in 2020.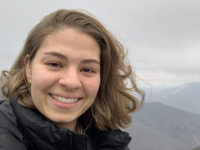 Grace Davenport
(AT-LARGE)
Grace Davenport is a historic preservation specialist and architectural historian. She has over six years of experience working in the historic preservation and public history fields and holds a Master of Historic Preservation degree from the University of Maryland. Ms. Davenport currently works as a Heritage Resource Planner for Fairfax County, Virginia, and is the Owner and Principal for a woman-owned consulting firm, Forgotten Landscapes Research, LLC. Her prior work experience includes working for Anacostia Trails Heritage Area, Inc., the Benjamin Banneker Historical Park and Museum, the University of Maryland Historic Preservation Program, the Maryland Historical Trust, Vaughan Woods Historic Homestead, and George Washington's Mount Vernon. Prior to her entering the field, Ms. Davenport worked in the theater production industry for six years. Ms. Davenport has served on MAHDC's board since 2020.

Gaver Nichols
(AT-LARGE)
An architect in private practice, Gaver has served on the MAHDC Board of Directors since 2021.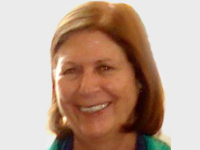 Leslie Gottert, EXECUTIVE DIRECTOR
Leslie is a graduate of the Goucher College Masters of Historic Preservation Program, Towson, Maryland. She also holds a Masters degree in Conflict Resolution from the McGregor School, Antioch University, Yellow Springs, Ohio, and a Bachelors degree in Art and Art History from Brown University, Providence, Rhode Island. From 2014 to 2017, Leslie lectured in the Masters in Historic Preservation Program, Ethiopian Institute of Architecture, Building Construction and City Development, Addis Ababa University. Her prior work experience includes serving as USAID Democracy Fellow in the Office of Democracy and Economic Growth, United States Agency for International Development, Antananarivo, Madagascar, Faculty Research Associate in the Center for International Development and Conflict Management, University of Maryland, College Park, and Administrator for a nonprofit organization in Washington, D.C. She specializes in public policy, community participation, gender, and climate issues at the intersection of historic preservation and community development.