Roofer Business Description:
Specializing in full renovations of Victorian, craftsman and federal styles of home. We are best at all kinds of roofing, siding, and mechanical (plumbing, electric, and HVAC and boilers) but are quite capable in all areas of home improvement. Since 2002.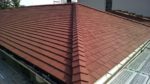 Business Description:
Historic Roofing Company, Inc. has been in business for over 25 years specializing in the art of slate, cedar, copper/metal roofing systems, along with various types of gutters/downspouts. Many of our current and past projects are listed on the National Register, Maryland Register, and in several historic districts. We follow the strict guidelines of the Secretary of the Interiors Standards for the Treatment of Historic Properties.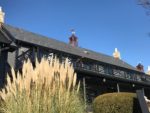 Business Description:
The Durable Slate Company exclusively works on historic roofing – slate, tile and sheet metal. We work on both new and restoration of these types of roofing materials. We also work on copper, steel and built-in gutters.
Our sister company, The Durable Restoration Company, restores old structures – historic masonry restoration, structural stabilization, plaster, wood work, etc.