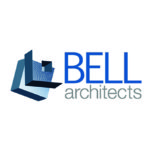 Business Description
BELL Architects, PC is an award-winning architectural design firm founded in 1999 by David Bell, FAIA, LEEDap BD+C. BELL Architects specializes in building in challenging urban and historically sensitive sites. Our certified local small business firm, located in Washington DC, has demonstrated success with historic preservation, sustainable design and adaptive reuse and the regulatory review process on existing buildings with private and public sector clients.
Our staff of 13 has expertise in site analysis, master planning, rehabilitation, systems integration and the public consultation and approval process. There are seven LEED accredited design professionals who have worked extensively with LEED certified projects, including including schools, libraries, performing arts venues, recreation centers, mixed-use buildings, offices and institutional facilities.
We have worked with private and public sector clients on a variety of historic and adaptive reuse projects, we provide Section 106 Consulting to protect the integrity of historic properties and address the concerns of public interest. Many of our projects require oversight by multiple review authorities, such as the National Capitol Planning Commission (NCPC), the US Commission of Fine Arts (CFA), Maryland Historical Trust (MHT), Maryland Department of the Environment (MDE), Maryland Department of Transportation (MDOT), DC Historic Preservation Office (DC HPO), Virginia State Historic Preservation Office (VA SHPO), DC Department of Transportation (DDOT), local planning commissions and other related agencies. Often BELL will obtain a certificate of appropriateness, zoning adjustment or other preliminary approval from one of these agenicies, prior to proceeding with design development.
Send Message to listing owner