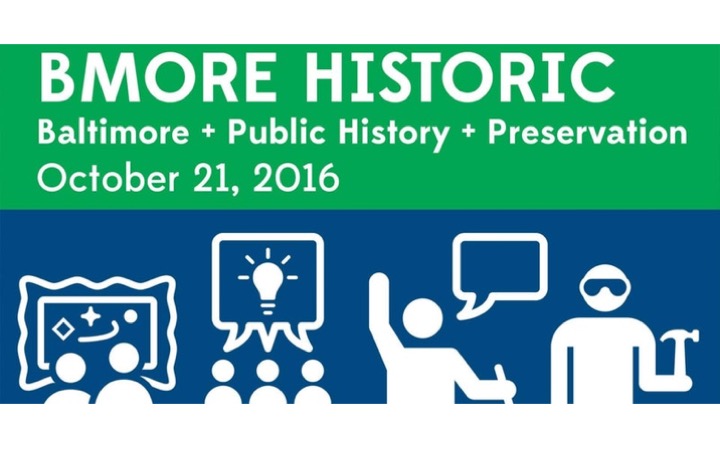 Bmore Historic
September 29, 2017
|
$10 – $15
Bmore Historic is a participant-led unconference for scholars, students, professionals and volunteers who care about public history, historic preservation and cultural heritage in the Baltimore region. This year, Bmore Historic takes place at the Baltimore Museum of Industry in Federal Hill. Special thanks to the UMBC Orser Center for continuing their support for Bmore Historic.
Bmore Historic is a unique opportunity to connect with local historians, humanities scholars, preservation advocates, museum professionals, archivists, and anyone interested in exploring the vital intersections between people, places and the past in Baltimore and Maryland. We bringing people together and you set the agenda. If you have never participated in an unconference, please read Bmore Historic 101 to learn more.
How do I get to Bmore Historic?
If you are drive to Bmore Historic, there is a free parking lot at the Baltimore Museum of Industry limited to 40-50 vehicles. The Baltimore Museum of Industry is also located a short walk from the Charm City Circulator Purple Route stop at Cross and Light Streets.
What do you eat at Bmore Historic?
We feed you! Your registration fee covers coffee and light breakfast, lunch and snacks to keep us all active throughout the day. Vegetarian options are always available and we'll do our best to accommodate your dietary needs.
What should you wear at Bmore Historic?
Bmore Historic is a come-as-you-are get together. If that means jeans, sandals, ties or pearls to you, then so be it. The rest of us will be dressed casually. We care more about the substance of what you have to say than what you wear while saying it.
How do I propose a session for Bmore Historic?
Read our guide on how to propose an unconference session then stay tuned for details on how you can add, comment and vote on session ideas using the Bmore Historic Trello board.