Preservation Planner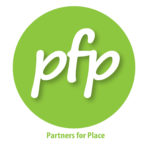 22901
Partners for Place believes the success of any community is knowing who you were, who you are, and who you want to be. We can help you answer those questions and build the plans to get you there. We work with sites and communities to make sure your preservation project is a success.
Historic Rehabilitation Tax Credits
Design Guidelines
Preservation Plans
State and National Register Nomination
Preservation Training and Orientation for Boards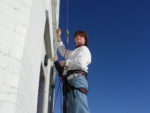 21144-3459
Retrospect, LLC is a private research and consulting firm specializing in architectural documentation and historic preservation. Founded in 2006 by Sherri Marsh Johns, the firm successfully provides clients with a range of cultural resource management services. Staff credentials are especially strong in the areas of architectural and historical research; survey and documentation; and historic preservation law compliance.
Retrospect specializes in mid-Atlantic vernacular architecture, but has experience documenting a variety of property types throughout much of the continental United States and Caribbean. Professional projects include National Register and National Historic Landmark evaluations and nominations; thematic studies; NEPA/NHPA compliance; historic property survey and identification; and State Historic Preservation Office inventory documentation.