Our Mission

The mission of the Maryland Association of Historic District Commissions (MAHDC) is to provide advocacy, training and program support for historic preservation commissions and local governments across the state. Formed in 1979, MAHDC serves 47 commissions, representing both urban and local historic districts, local governments, commissioners, residents and owners of historic properties. Our basic philosophy is that by working together, Maryland's historic district commissions can help one another become more effective protectors of the historic resources in each of their own communities.
Our Historic Preservation Commissions
Annapolis
,
Baltimore County
,
Bel Air
,
Calvert County
,
Cambridge
,
Cecil County
,
Charles County
,
Charlestown
,
Chesapeake City
,
Chestertown
,
Cumberland
,
Denton
,
East New Market
,
Easton
,
Elkton
,
Frederick (City)
,
Frederick County
,
Gaithersburg
,
Hagerstown
,
Harford County
,
Havre de Grace
,
Howard County
,
Kent County
,
Laurel
,
Laytonsville
,
Montgomery County
,
Town of New Market
,
Oxford
,
Port Deposit
,
Prince George's County
,
Ridgely
,
Rising Sun
,
Rockville
,
St. Mary's County
,
St. Michaels
,
Salisbury
,
Snow Hill
,
Sykesville
,
Talbot County
,
Washington County
, 
Washington Grove
,
Westminster
, and
Wicomico County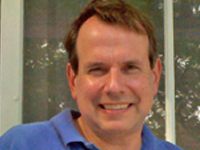 Frederick Stachura, J.D.
PRESIDENT (PRINCE GEORGE'S COUNTY)
Frederick Stachura is a graduate of Boston College (B.A. in History), Boston University (M.A. in Preservation Studies) and Saint Louis University School of Law (Juris Doctor). With prior experience in the private practice of law, non-profit advocacy, and consulting, Mr. Stachura has developed specific expertise in preservation law and planning, organizational development, community advocacy, and preservation-based real estate development. He has represented individuals, developers, neighborhood associations, and nonprofit organizations before zoning and historic preservation agencies, and state courts. His professional interests include Main Street/Smart Growth consultation, preservation non-profit organizational facilitation, and building collaborative relationships.
Mr. Stachura is the Planning Supervisor for the Maryland National-Capital Park and Planning Commission's Community Planning Division, and has specialized expertise in technical preservation issues, preservation easements, ordinances, and preservation public policy. Along with teaching preservation law, advocacy, and policy at the University of Maryland, Mr. Stachura has taught historic preservation law and planning, and adaptive reuse and rehabilitation finance courses at Roger Williams University, Bristol, RI, and Boston Architectural College, Boston, MA. He is currently the President and Chairman of MAHDC, where he has served since 2010.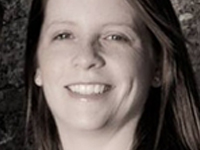 Lisa Mroszczyk Murphy, AICP
VP OF OPERATIONS (FREDERICK CITY)
Lisa Mroszczyk Murphy has been employed as a historic preservation planner for the City of Frederick for over nine years where she has serves as staff to the Historic Preservation Commission and provides technical preservation assistance to citizens, property owners, elected officials, as well as other City agencies and departments. Prior to her employment at the city, she was the Sally Kress Tompkins Fellow for Society of Architectural Historians and Historic American Buildings Survey, and interned at the National Park Service Historic Preservation Training Center. Ms. Mroszczyk Murphy has a master of science in historic preservation from Columbia University and bachelor of science in architectural design with a minor in the history of art and architecture from the Massachusetts Institute of Technology. Ms. Mroszczyk Murphy has served on the MAHDC board since 2012 and as Vice President of Operations since 2016.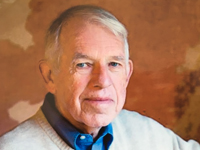 G. Bernard (Bernie) Callan, Jr.
TREASURER & VP OF FINANCE (FREDERICK COUNTY)
Bernie Callan is chair of the Frederick County Historic Preservation Commission, former chair of the Frederick City Historic District Commission and founding chair of the National Alliance of Preservation Commissions. He is past president of the Maryland Heritage Alliance and is a director on the Board of Trustees of the Maryland Historical Trust. Mr. Callan has also served on the boards of the National Trust for Historic Preservation, National Center of Preservation Law, and the National Conference of State Historic Preservation Officers. He is a nationally-recognized authority on the economic benefits of historic preservation and historic districts. As a founding member of this organization, Mr. Callan has served on the MAHDC board since its establishment in 1979.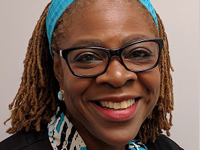 Sheila Bashiri
(ROCKVILLE)
Sheila Bashiri has worked professionally for local municipal governments for the past fifteen years as the administrative liaison to historic preservation boards. She recently relocated to Maryland from Michigan to become the City of Rockville Historic Preservation Planner. Prior to moving to Rockville, she worked as the Preservation Planner for the City of Birmingham, Michigan. She has served on boards for both the Michigan Historic Preservation Network and Main Street Oakland County, and she is currently serving on the Board of Directors for Heritage Montgomery. Her undergraduate degree is in historic preservation from Savannah College of Art and Design, and she has a master's degree in urban planning, with a historic preservation concentration, from Wayne State University in Detroit, Michigan. Ms. Bashiri joined the board in 2014.

Charles (Chris) Kirtz
(GAITHERSBURG)
Chris Kirtz has worked primarily in the federal sector, retiring from a career with the Environmental Protection Agency in 2001 after more than 36 years of federal service (including military). He has been a licensed real estate agent in Virginia and Maryland and has acquired over twenty-five historic properties—many log cabins—that he has restored. He was appointed one of the first commissioners of Washington Grove's Historic Preservation Commission when it was formed in 2001 and served in that capacity until 2005. He was appointed as a member of Gaithersburg's Historic Preservation Advisory Committee (later, Gaithersburg Historic District Commission) in June 2009. He served as vice-chair and then chair since 2012. Mr. Kirtz has a bachelor of science degree from Columbia University and a J.D. from the New York School of Law. Mr. Kirtz joined the board in 2014.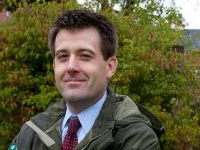 Jess Phelps
(AT-LARGE)
Jess Phelps is an attorney with the USDA's Office of General Counsel, Natural Resources and Environment Division. Prior to joining the USDA, Mr. Phelps served as Team Leader for Preservation Services at Historic New England, the nation's oldest, largest and most comprehensive regional heritage organization. Mr. Phelps frequently lectures and writes on preservation law issues – having served as an adjunct professor at both the Boston College Law School and the Northeastern University School of Law. His recent guest lectures include presentations at the Georgetown University Law Center, the University of Virginia, the University of Maryland, and the University of Mary Washington. His recent scholarship has appeared in the N.Y.U. Environmental Law Journal, the Virginia Environmental Law Journal, and the Environmental Law Review.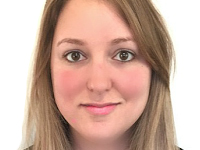 Saralyn Salisbury-Jones
(MONTGOMERY COUNTY)
Saralyn Salisbury-Jones is a law student at American University Washington College of Law. Her studies are focused on historic preservation law. While pursuing her Juris Doctor, Ms. Salisbury-Jones has been actively engaged in the local historic preservation community. During an internship with the Anne Arundel County Cultural Resources Division, Ms. Salisbury-Jones assisted in the revision of the Anne Arundel County historic preservation code. She also volunteered her time interning with Presonomics, a historic preservation non-profit dedicated to promoting the economic benefits of saving historic places. In this capacity, Ms. Salisbury-Jones assisted in the compilation of historic preservation economic impact studies for Maryland, Virginia, and Pennsylvania. In her spare time, she enjoys antiquing around Maryland and exploring outdoor trails with her dog. Ms. Salisbury-Jones has a bachelor of arts degree from Baylor University in Waco, Texas. She joined the MAHDC board as our graduate student board member in 2015 and as a director in 2016.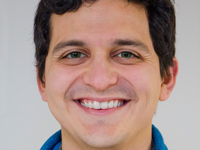 Daniel Tana
(AT-LARGE)
Daniel Tana is currently the Program Manager of the American Architectural Foundation's Center for Design & the City and Center for Design & Cultural Heritage. Prior to this he served as the Associate Manager of the National Trust for Historic Preservation's Easement Program and worked for the Cultural Resources section of the National Park Service's National Capital Region office. Daniel has experience with historic resource documentation, historic preservation easements, and technical preservation, including conservation and treatment methods. A native of Prince George's County and nearly lifetime Maryland resident, Daniel holds a Master of Historic Preservation and a Bachelor of Arts in Art History and Archaeology, both from the University of Maryland, College Park. He joined the MAHDC board in 2016.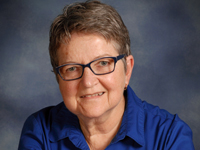 Kirsti Uunila
(CALVERT COUNTY)
Kirsti Uunila is a Registered Professional Archeologist and has served Calvert County since 1993 as historic preservation planner and staff to the Calvert County Historic District Commission. In this position she reviews all development projects in the county for potential effects on cultural resources and has designed and managed research projects to capture, preserve, and share the history of Calvert County. She has an undergraduate degree in anthropology from the University of Arizona, a master's of applied anthropology from University of Maryland, and has completed graduate coursework in social anthropology at Johns Hopkins University. Ms. Uunila has served on MAHDC's board since 2012.

Patricia (Tish) Weichmann-Morris
(CAMBRIDGE)
Tish Weichmann-Morris has over twenty-five years of experience in historic preservation. She currently splits her work week between Cambridge and Washington, DC where she is employed with the Department of Homeland Security. In late 2013, she joined the Cambridge Historic Preservation Commission. Previously, she served two terms on the Historic Landmark Review Board in Arlington County, Virginia. She has both previous work and seminar teaching experience in the areas of planning, zoning, transportation, environmental site restoration and design. She holds a master's degree from the University of Virginia's School of Architecture in urban and environmental planning and historic preservation and has a bachelor's degree from Harvard University. She is a member of the American Institute of Certified Planners (AICP). Ms. Weichmann-Morris has served on MAHDC's board since 2014.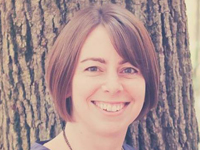 Melanie Lytle
EXECUTIVE DIRECTOR
Melanie Lytle is a historic preservationist with more than a decade of experience in the field. She oversees the day-to-day operations of MAHDC, including our training program, social events, and publications. She is also employed as an architectural historian at AECOM and serves on the board of directors of Restoration Works International. She has a master of arts in historic preservation from Goucher College and a bachelor of arts in history from California State University, Sacramento.